Bemer Reviews:
The Bemer is a very popular PEMF machine for sale today. From the Bremer reviews, it only gets two stars. I have used the Bemer a number of times and found it satisfactory. It was not overly comfortable, it felt a little more industrial than some of the other mats. I didn't feel very much relief from my back pain after the treatment as I did with other mats that have FarInfrared therapy with the PEMF therapy.
It is much less powerful and much more expensive than HealthlyLine, my recommended manufacturer of PEMF devices. In fact, the Bemer is over three times the price and 1/100 the power.
I am not saying it is a bad product, in fact I know several people that are very happy with their Bemer, but if I am spending my hard-earned money, I would buy a HealthyLine mat.
You can see the mat that I recommend here.
Bemer History:
The Berner Life Group has been around since 1990. The corporate headquarters is in Carlsbad, CA. One thing I noticed from their website is they don't share much information on their company.

You may find some mention of NSAA on some of their websites. But, in reality, Bemer is on the list as a non-reimbursable vendor. This list contains over a thousand vendors. They are not paid. This means that they agree to interact with NASA at their own expense. If NASA should choose to do so. There is no evidence that NASA used the Bemer technology.
Bemer therapy mats are one of the most recognized names in the market. They have been in the pulsed electromagnetic field industry since the 1990s.
Bemer Sales Model:
Bemer uses Multi-level Marketing (MLM) sales model. That may be why their price is so high. Their website states "Connect with a Bemer distributor to purchase your Bemer Classic set". But, I did find quite a few used mats for sale on eBay. You will often find that if a chiropractor's office has a PEMF device, it is probably a Bemer. Bemer sales and marketing focused on chiropractor clinics and were successful.
Bemer Marketing Message:
Their main market focus seems to be maintaining healthy microcirculation to improve blood flow through the body. They omit to talk about many of the benefits that other PEMF mat makers talk about such as improved bone health and pain relief. One of the things they do talk about is their patented signal although much of the research disputes the fact that their signal has any different effect than any other signal type.
Bemer Recommended Therapy Time:
Another thing their marketing talks about is using the device for just 8 minutes, twice a day. Medical research has shown that 20 minutes is the optimal amount of time to use a PEMF per day.
Bemer PEMF Intensity:
The Bemer mat intensity range is 3.5 to 35 microTesla or 0.035 to 0.35 Gauss. And the device intensity varies between 1 to 10 levels in a complex pattern. This is quite a bit lower than most of the units on the market. Much of the research on PEMF therapy has used 1-10 Gauss as their recommendation for testing purposes. The intensity is an important factor because it determines how far the signal will penetrate the body.
The intensity of the Bemer is similar to iMRS, Medithera, QRS Purewave, and several other very low-powered mats.
Standard Bemer PEMF applicators, B.Spot, and B.Pad are the local PEMF applicators.
Both have only ONE magnetic coil. TheiIntensity Range for B.Spot and B.Pad 3.5 uT to 100 uT (150 uT with Plus signal).
Also 10 intensity settings but all in the 3.5 – 100 uT range.
Bemer marketing literature highlights their unusual waveform. But, research by PubMed showed that there is no evidence to suggest the patented Bemer waveform is more effective than any other form of PEMF.
Bemer Price:
Bemer is one of the higher-priced PEMF mats on the market. They have four models to choose from.
Pro $5,990 which includes controller, 23.6"x70.8" mat, wearable pad, red light therapy application, and some straps and mounts.
Classic Set $4,290 which is the same as the above unit less the wearable pad and red light
B.sit $590 which includes controller, 17.7" x 15" mat – primarily for use on a chair
B.Pad $319 which includes only a 43.7" X 5.1" mat with no controller.
(note you can find a lot of used devices for sale on eBay)
(also the older Bemer 3000 is essentially the same as the current models)
Bemer Warranty:
Mat 3 years
Controller 6 months – this seems that they don't think their controllers are reliable. Most other mats, the controller has the same warranty as the mat.
The 3-year warranty is great but with the exception of the B. Box and the B. Light have a 6-month warranty which is significant because they are the expensive parts that are most likely to fail.
The warranty can vary depending on where you buy the mat, so if you are going to buy it, make sure you verify the warranty.r
Bemer Return Policy:
30-day partial, depending upon where you buy it. But most often there will be a 10% re-stocking fee.
Bemer Conclusion:
The Bemer PEMF is one of the most expensive PEMF machines for sale on the market today and has a very low-intensity output. The price is probably so high because of their MLM ( Multi-level Marketing) sales model, where there are multiple markups, I don't think it is worth what they are charging compared to their competitors.
Standard Bemer PEMF applicators, B.Spot, and B.Pad are small local PEMF applicators.
I think that the full-body mat, such as Healthline is much better than the local PEMF applicators that Bemer has.
The Bemer is large and bulky. It has too many pieces and parts that need to be plugged into the B Box, In addition, it has so many wires that tended to get all tangled up. The full-body mats are less complicated and easy to transport. They only have one connection, a plug to connect the controller.
Bemer lacks features such as Far Infrared heat Therapy, Negative Ion Therapy, Crystal Therapy, and Red Light Therapy can all work together to provide you huge benefits to your well-being and complete cellular regeneration. With mats that have those other therapies, you feel instant results. With the Bemer, you have to have faith that you are getting better with each treatment.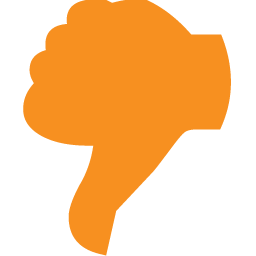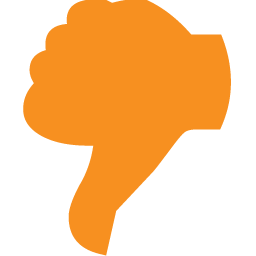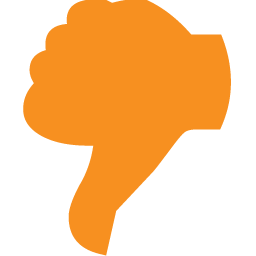 My Recommendation
I looked at Bemer and many other PEMF mats. After hours of research, I picked this mat and have been very happy with it. In fact, I was so thrilled with this mat, I bought one for my daughter and one for my son.
To see the PEMF mat that I bought, click on this link: My PEMF Recommendation
Bemer Reviews and Reviews of Similar Products
https://pemf-guru.online/pemf/review-imrs-pemf-mat/
https://pemf-guru.online/pemf/review-medithera-home-mat/
https://pemf-guru.online/pemf/earthpulse-review/