In this EarthPulse review, you will see that it is a different type of PEMF machine for sale today. This device is not a mat like the other PEMF devices we have reviewed. It is a device you place under your mattress. Therefore, it is targeted at people who have trouble sleeping. This machine is one of the more powered PEMF devices for sale today.
It is priced very competitively at about one-fourth the price of a Bemer mat. It does have an advantage over other mats such as the Ereada or the HealthyWave in the fact that is more convenient. You can use it while sleeping.
In my research of this unit, I am not convinced how effective it would be radiating the PEMF pulses through your bed mattress. For my money, I think this chair mat is a better value because it has a similar convenience factor but it has 4 additional therapies that the Earth Pulse does not have. That is why I rated it a little lower than you might expect.
EarthPulse PEMF Description
The EarthPulse is a high-intensity whole-body system. It is very different for other PEMF mat for sale. This PEMF machine is not a mat. It is a device that you place under your mattress. That is to say, this PEMF is for people who want to get a better night's sleep and for recovery and anti-aging benefits.
EarthPulse Corporate Information
Here's where things seem a little weird to me and I am not sure what to think of it. In their contact section on their website, they list three organizations and addresses. Business Filings Incorporated of Plantation, Florida is the first organization. It is a Florida Registered Agent. The next address listed on the website is Sleep Tech-Performance Enhancement Intl. Ltd.
c/o Axis Fiduciary Ltd, which is a fund, private wealth and corporate services company located in Mauritius. Mauritius is an island in the Indian Ocean near Africa. And the third company is Magnetic Therapy Ltd located in the Bahama. We do not know where the product is made or know any persons associated with the company. If you order the machine, they tell you that the unit will be shipped from India.
EarthPulse Sales Model
You can order the PEMF device on their website.
EarthPulse Marketing Message
The market message is about improving sleep, recovery and anti-aging benefits. They recommend their device for horses, camels, and pets. If you want to order a unit for you and your spouse, they recommend you purchase the Equine model (the one they recommend for horses and camels). Well now, that is a marketing blunder if I ever saw one. How would you like to tell your spouse you ordered a PEMF intended for horses for him or her? That is to say, it would not be taken as a compliment.
EarthPulse Recommended Therapy Time:
The recommended therapy time is all night long.
EarthPulse PEMF Intensity:
The Medithera has a very high-intensity range. The maximum intensity is from 1100 to 3000 gauss, depending upon the model. The Bemer PEMF is rated at .35 gauss. Therefore, it is 10,000 times more powerful than the Bemer.
EarthPulse Models and Price
The EarthPulse comes in five models priced from $399 to $1,799. The single person Pro model costs $1,199.
v5.3 Basic
V5.3 Basic Light– 1 Electromagnet, 110 Gauss
V5.3 Basic – 1 Electromagnet, 1100 Gauss
v5.3 Sleep – 1 Electromagnet, 1100 Gauss, automatic controller
V5.3 ProBasic – 2 Electromagnets, 1100×2 Gauss, manual controller
v5.3 Pro 2 Electromagnets, 1100×2 Gauss, automatic controller
v5.3 Equine – PEMF for Equines (horse) and Camels or for 2 people sharing a bed, 4 Electromagnets, 750 Gauss x 4
EarthPulse Warranty and Trial Policy
This PEMF machine has a 5-year warranty. This sounds amazing. But, it is not great if you read the terms and conditions. It really amounts to a 1-year warranty and after a year there are charges to repair the device. You will be charged for a new controller.
They have a great return policy. The merchandise can be returned up to 90 days after the purchase.
Conclusion
This is a PEMF unit that has very high power. The price at 1st looks inexpensive. If you look at the Pro model it's price compares to a Healthyline mat. And the details of the company seem weird to me. For that reason, I am not recommending this PEMF device.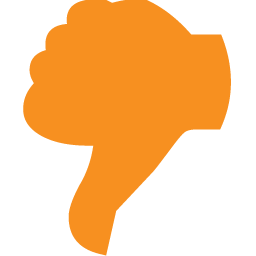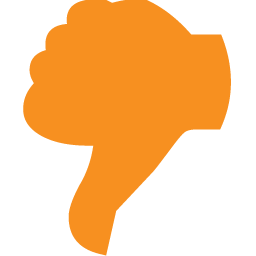 Other PEMF Reviews