Bone Density Diagnosis
Over fifteen years ago, my doctored order a DEXA scan for me. The day of the appointment arrived and I didn't know what to expect.
But I found out it was a very simple procedure. I had to take off my clothes and put on a hospital gown. Then they had me lie on my back on a flat, open X-ray table like the one pictured here. I was instructed to keep very still during the scan so the images were not blurred. That was the hardest part.
Here is a good video that describes the procedure.
My osteoporosis doctor went over the results of the test very thoroughly. He showed me the results and explained that I had Osteoporosis.
We talked about several osteoporosis treatment options and recommended that I take a bisphosphonate medication called Fosamax. He said this drug was proven to increase my bone density. And he was correct my next bone density scan showed an improvement. But, it wasn't good news.
But after about 8 years on the bisphosphonate medication, I fell and broke my femur. Subsequently, this was the start of a very bad three-year period, where I ended up breaking my femurs two more times. Certainly, it was a very trying time. You can read my story here: https://pemf-guru.online/pemf/femur-fractures-complications-fosamax-osteoporosis-medication/
Needless to say, I quit taking the bone density medication and my bone density scores deteriorated. And that continued while I tried several other osteoporosis treatments, but nothing seemed to work for me. Until I started using a PEMF mat to relieve some of my back pain. It did really help my back pain, so I started reading about PEMF therapy and other things that it could help with. And that is when I learned that some people were reporting that it helped with their bone density.
PEMF Therapy Was My New Osteoporosis Treatment
Above all, it was working too, my next bone density scan was better and my doctor was pleased. And, as you can see in my latest DEXA scan results below, I now have normal bone density.
My Osteoporosis Cured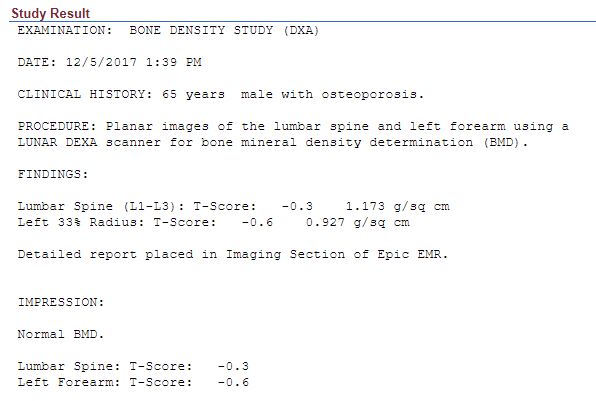 "PEMF stimulation increased bone volume and bone formation in the central compartment of osteoporotic legs. These findings suggested that PEMF stimulation prevents bone loss of osteoporotic legs. There was also an increase in bone marrow blood flow." Dr. William Pawluk, MD

https://www.drpawluk.com/blog/osteoporosis-and-osteopenia/
The data suggest that properly applied PEMFs, if scaled for whole-body use, may have clinical application in the prevention and treatment of osteoporosis.

https://www.ncbi.nlm.nih.gov/pubmed/2195843
Here is some more good information on how you could improve your bone density scores and actually reverse your loss of bone density. Click on the button below.