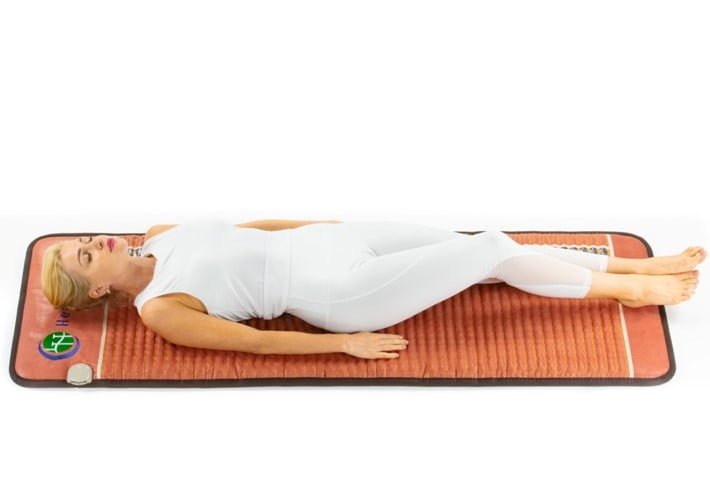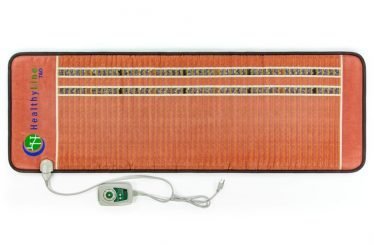 Tourmaline-Amethyst-Obsidian-Mat-Full-TAO7224-Firm-PEMF-InframatPro-12
Tourmaline-Amethyst-Obsidian-Mat-Full-TAO7224-Firm-PEMF-InframatPro-2-374×245
Tourmaline-Amethyst-Jade-TAJ-Mat_-Full-7224-Firm-Photon-PEMF-InfraMat-Pro_-10-507×507-1
Tourmaline-Amethyst-Jade-TAJ-Mat_-Full-7224-Firm-Photon-PEMF-InfraMat-Pro_-10 (1)
Tourmaline-Amethyst-Jade-TAJ-Mat_-Full-7224-Firm-Photon-PEMF-InfraMat-Pro_-2
Tourmaline-Amethyst-Jade-TAJ-Mat_-Full-7224-Firm-Photon-PEMF-InfraMat-Pro_-1
Tourmaline-Amethyst-Jade-TAJ-Mat_-Full-7224-Firm-Photon-PEMF-InfraMat-Pro_-4
Tourmaline-Amethyst-Jade-TAJ-Mat™-Full-7224-Firm-Photon-PEMF-InfraMat-Pro®-
Tourmaline-Amethyst-Jade-TAJ-Mat_-Full-7224-Firm-Photon-PEMF-InfraMat-Pro_-10
Tourmaline-Amethyst-Jade-TAJ-Mat_-Full-7224-Firm-Photon-PEMF-InfraMat-Pro_-10
Tourmaline-Amethyst-Jade-TAJ-Mat™-Full-7224-Firm-Photon-PEMF-InfraMat-Pro®-
Tourmaline-Amethyst-Jade-TAJ-Mat_-Full-7224-Firm-Photon-PEMF-InfraMat-Pro_-4
Tourmaline-Amethyst-Jade-TAJ-Mat_-Full-7224-Firm-Photon-PEMF-InfraMat-Pro_-1
Tourmaline-Amethyst-Jade-TAJ-Mat_-Full-7224-Firm-Photon-PEMF-InfraMat-Pro_-2
Tourmaline-Amethyst-Jade-TAJ-Mat_-Full-7224-Firm-Photon-PEMF-InfraMat-Pro_-10 (1)
Tourmaline-Amethyst-Jade-TAJ-Mat_-Full-7224-Firm-Photon-PEMF-InfraMat-Pro_-10-507×507-1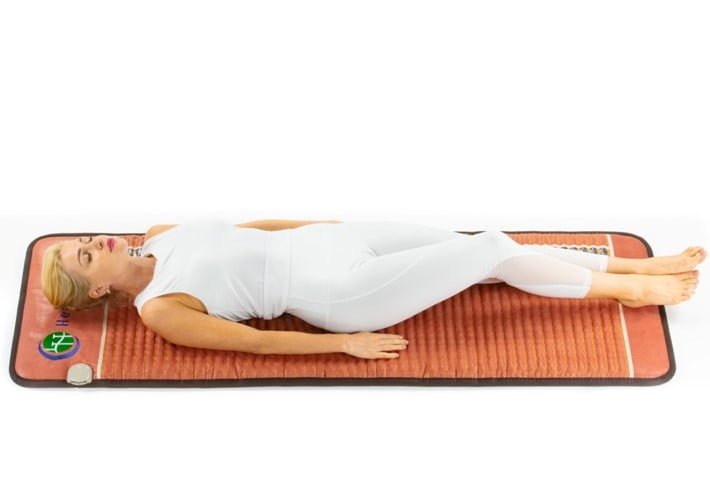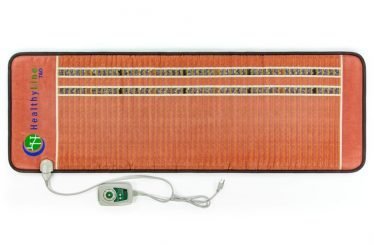 List price $999
Your price $891.10
** when you use lp10s code ***
No risk 90-day trial
And free shipping
Size: 72″ x 24″ x 1.2″ (180 cm x 60 cm x 3 cm)
Weight: 22 lbs (10 kg)
Controller: LED with time and temperature settings, automatic timer for 20 minutes off cycle
EMF Protection: Advanced filtration system and extra EMF-blocking layers
PEMF (Pulsed Electromagnetic Field) Therapy: Schumann Primary Resonant Frequency of 7.83 Hz, 3000 milligauss intensity, Bi-phasic bursts of PEMF. These settings simulate the Earth's magnetic field, which is compatible with our biorhythms.
Far Infrared Heat Therapy: Yes
Temperature: Mat Surface temperature of up to maximum 55 degrees Celsius
FIR wavelengths: at least 5-14 um, deep penetrating
Negative Ions Therapy: Yes, the negative ions are emitted naturally from gemstones.
Negative Ion Level: 1500/cc + per minute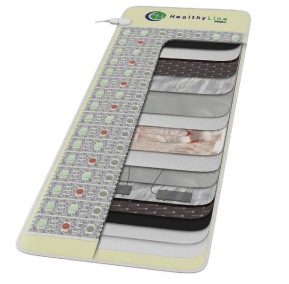 Number of layers: up to 21 functional layers.
Thermal distribution layer for even heat and prevention of snake patterns.
Non-woven functional fabric for increased negative ion output.
Oxford waterproof fabric to reduce damage from perspiration.
Bamboo carbon fiber black cotton.
Copper net to shield from harmful EMFs.
Electric discharge patented layer.
Heating system: state of the art silicon heating wire wrapped in EMF shield foil + bi-metal, and heat sensor.
Yellow mud that increases FIR output.
Charcoal layer. Heat absorption release layer.
Oxford waterproof fabric to reduce water damage.
Thermal insulation to prevent heat from being conducted downwards.
Ecological compression cotton for comfort.
Waterproof eleusine cloth that prevents wear and protects mat.
Pulsed electromagnetic field system (PEMF)
Voltage: 110-120V, 90W
EMF Protection: industry-leading double isolation wiring which blocks EMF and places it between two layers of EMF-filtering copper mesh.
Manufacturer:
HealthyLine has worked to make over 500,000 customers happy. Since 2012, they have been extending their passion for wellness to the public. To show that they truly care for their customers, they offer a 365-day warranty. I have complete confidence that you will love their products. All mats are carefully hand-made by highly qualified specialists. Then, every component is tested at different stages of manufacturing. Mats are tested for 35 points including zero EMF, heat level, heating time, weight, packaging, quality of gemstones, the number of layers, the level of negative ions, far-infrared, and several other measurement tests. PEMF is tested too. After being shipped from the factory to their warehouse, they may test a mat again before shipping it to customers. A box may appear to have been opened because they re-checked the product,
Warranty:
90-day trial satisfaction guarantee: You can return it for any reason (in the same new condition) and get 100% money back; you only pay the shipping cost.
1-year full warranty
5-year extended warranty included for controller
Lifetime Trade-in:
HealthyLine offers the world's best lifetime trade-in policy. Regardless of your mat's condition, you can always send it to them as a trade-in for a new purchase and use half of its original price for the same model (or better). So, even if you damage your mat, it will never become worthless.
Lifetime Upgrade:
If you decide you want a superior mat, send in your current one. As long as your mat is in good condition, you will receive a credit equal to its original value. This credit will be put towards your new purchase of one or more items if the purchase is at least twice the value of the mat you send back.
Model Number: TAO Mat Full 7224
List Price: $999
But you don't have to pay that much. If you order by clicking the button below and enter this code lp10s you will get 10% off, plus free shipping.
Your Price is $899.10
Lowest Price Anywhere!
No risk 45-day trial
And free shipping!
Don't forget coupon code lp10s
Here Are Some Customer Reviews
My daughter had been very sickly child, but then I decided not just treat her but strengthen her immunity. So, as a part of the plan I bought this mat. Now we forgot about never ending colds and flus. All my family uses this device and we feel more energetic. And now I sleep like a baby!
Sandra Crawford 
(verified owner)
Can't say nothing bad about the mat, all said in the description is true. I'm 100% satisfied!
Alan Page
(verified owner)
Great thing to ease muscles soreness after work-outs but I had some troubles with figuring out how to use the controller.
Christopher 
(verified owner)
Turned a bad situation into a manageable one real quickly. Still working my way to a better life each day.
Sonia Pitcher 
(verified owner)
I have a very busy job that keeps me running around on my feet all day and coming home to relax on this mat every night is honestly the only thing that keeps me going. Its such an incredible feeling and I don't know what I would do without it.
Mary B 
(verified owner)
30 minutes in the morning gets the day started right and 30 minutes at night is the best way to wind down before doing it all again tomorrow
Ramona Gonzalez 
(verified owner)
There's no reason to look anywhere else for a gemstone mat. HealthyLine has it all and then some.
Angel Hardy 
(verified owner)
This mat is perfect for my arthritis. Pleasantly surprised to say that this does more than I expected it to.
C. Jackson 
(verified owner)
I have had my TAO mat for about three weeks now and I absolutely love it. I use it daily myself and I also use it on my massage therapy clients. It is the most relaxing experience and I fall asleep on it very quickly. As a massage therapist, my forearms and fingers get very tight during the day and laying on the mat with the infrared and PEMF settings on for even 30 minutes after I get home releases most of the tension built up during the day. My clients love it too and I have noticed that my clients get to a a deeply relaxed state very quickly, especially when the PEMF setting is on (one of my clients fell asleep so deeply that it took me a while to actually wake them up and get moving after the session was over). It is heavy to carry around because of the crystals so get a cart if you have to move it frequently like I do. I use a soft mat on top of it because I personally find it too hard to sleep on directly. Highly recommended!!
Tanja Utunen 
(verified owner)
Wow! I never ever write reviews, but oh boy this product works! Goodbye aches and pains!
Catherine 
(verified owner)
The matt is amazing, definitely activates the bodies healing response and induces relaxation. My clients love the added healing benefits of using the matt during a massage or reiki treatment.
Heather Miller 
(verified owner)
After multiple friends recommended this product, I gave in and bought it! I honestly am so grateful for this mat, my body has never felt so relaxed.
Bill R 
(verified owner)
What a well-made product. The texture of the mat is very unique. It is definitely heavy, but you can clearly see that the gemstones in there and that the product is exactly as described. The company was very helpful during the buying process as well. I called a few times and each time the customer service rep remembered details about our previous conversations. They helped me choose between two different models and helped me get the right size. Great company all around.
Barbara B 
(verified owner)
I received this mat as a birthday gift from my son, and I must say he is a great gift giver! I use this mat every single night, and I have truly noticed a difference in my joints.
D. Royal 
(verified owner)
I love having a full sized mat to lie on in bed. It adds additional warmth and it helps with my stiffness in the morning.
Leanne 
(verified owner)
I now understand why the customer service rep told me this is one of their most popular models.
Freddie M. Williams 
(verified owner)
Hands down the best thing that own – nothing comes close.
Roger (verified owner)
(verified owner)
You can't put a price on better health and wellness. If the price is holding you back, try it. You won't regret it.
Jeanne J. 
(verified owner)
I used my EMF tester and the readings indicated that there were no harmful EMFs present. HealthyLine is true to their word about the quality of this product.
Robert Hunt 
(verified owner)
Whenever I am stressed, I lie on this mat for about 30 minutes and it slows everything down so I can think things through and feel better. A little heat goes a long way for the body and mind.
Darrell Noble 
(verified owner)
I sleep on this mat every night and I am never restless. My sleep is much deeper and I feel more rested in the morning
Matthew K. Bullock 
(verified owner)
I have a lot of problems with my circulation and using this mat definitely has been helping me with that. I am the kind of person that is always cold, but this helps keep me toasty for hours even after getting off of it.
Luigi S. Davis 
(verified owner)
I sleep like a big baby on this mat and I wake up feeling like a new person. I can't believe it sometimes, it feel like magic
Nancy L. 
(verified owner)
As someone who has tried the leading brand Biomat and this HealthyLine mat, I would like to give a comparison for anyone who is interested. I would compare this model to the Profession Biomat 7000MX. They are roughly the same size and aimed at the same target audience. Having used both I have to say that I think the TAO mat by HealthyLine is a better value buy. They are both great gemstone heat therapy mats, don't get me wrong. The Biomat even wins in some categories like the controller, but overall that's not the case. The Biomat is filled with amethyst gemstones. The TAO has amethyst too, but it also has tourmaline and obsidian. In my experience, a mix of stone yields better results for the way I feel. What really places the TAO mat above the Biomat is the added benefit of the pulsed electromagnetic field system. If you aren't familiar with PEMF, a PEMF device is usually more expensive than both of these products combined. Somehow HealthyLine has found a way to provide it in an affordable package and let me tell you, it works. This mat has done more for me in 3 weeks than the 7000MX did in an entire year. I have so much more energy, I actually feel lucky. If you ask me 100 times to choose between these mats I am picking the HealthyLine one every single time.
Anna Schrantz 
(verified owner)
** Use lp10s code to get 10% discount***