Larry Phelps
If you are looking for a PEMF mat or natural pain management, then you came to the right place. I have spent most of my life living with back pain. I spent hours in doctor and chiropractor's offices. I tried magnetic therapy and every kind of massager I could find. These things gave me some relief but it was always short-lived. Then a chiropractor introduced me to PEMF therapy. I felt that a PEMF mat could be the solution to my chronic back pain but I didn't want to spend that much time in my chiropractor's office.

I spent hours reading articles, looking at product specifications, and reading reviews. It was confusing, everyone said they were better than the other products on the market. Who was I to believe? What was important to consider?
So, I set out to find a pulsed electromagnetic field therapy device I could use at home.
But, I found it was not easy to pick a PEMF mat that would work for me.
I did finally find a solution that worked for me but it was painful and very time-consuming. So, I decided to use the research that I did to help you cut through the noise and find a solution that will help you.
Bio
I have been in the computer technology field for over thirty years as a programmer, test engineer, software engineering manager, sales engineer, sales manager, and founder/owner of a computer technology company.
It has been my privilege to work on consulting projects for a variety of organizations and individuals. I have worked on projects for IBM, the U.S. Air Force, the IRS, Bell Labs, Compaq Computers, as well as hundreds of small businesses, attorney's offices, cities, and other local government agencies.
I have helped many small to mid-size organizations move their IT to Cloud Computing. Also, I have helped organizations streamline business processes using the Laserfiche enterprise content management system.
Author of two books: Papermess to Paperless, A Beginners Guide To Electronic Document Management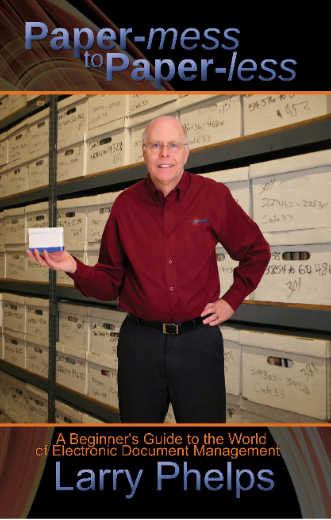 Medical Disclaimer
Since I am not a medical doctor, I cannot give you medical advice. That is why I have asked doctors to review my articles and to be guest authors.
The information on this site is provided for educational purposes only and is not a substitute for professional advice.
Guest Authors and Medical Reviewers
I have enrolled these medical exporters to share their expertise with you.
IDr. Kiran Iqbal, MBBS. B.Sc
I am doctor Kiran Iqbal. Being a physician, I enjoy writing on medical topics in my spare time. My aim is to bridge the gap between a doctor and a layman to promote understanding that can be helpful in better communication.
M.D. – Doctor Of Medicine
Federal Medical and Dental College, Pakistan
Articles Reviewed:
Dr. Adeel Ali, MD, MPH
I am a medical doctor with a specialization in Public Health and I have a passion both for writing and medicine. I love to combine my two passions. I am a graduate of Universite De Geneve and a global member of the American Society For Microbiology.
Articles reviewed:
https://pemf-guru.online/pemf/treating-muscle-strain-and-pain/
Dr. Hamad Shafqat, MBBS (PK)
I am a doctor by profession and an expert writer with 3+ years of experience in content writing. I specialize in healthcare & medical niche. I have mastered the art of presenting boring medical knowledge in an enchanting and eye-catching way. Outside the world of freelancing, I serve patients!
CMH Institute of Medical Sciences, Bahawalpu
Articles Reviewed:
Dr Ahmad Gulzar
I am Dr. Ahmad Gulzar. I have seven years of experience in the medical field. I specialize in writing medical & health articles to help educate people.
Graduated from the College of Physicians & Surgeons, Pakistan
Article Written: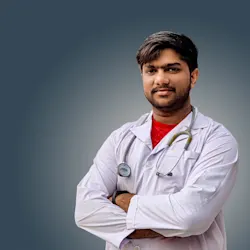 Hassan Ali., MD
I am a medical content writer for the past 2 years and I have been writing articles for many websites, blogs, and products descriptions on topics of health, fitness, medicine diseases, etc. Now I have decided to bring my work here. Outside the world of freelancing, I am a Doctor!
Article: Does PEMF Therapy Really Work?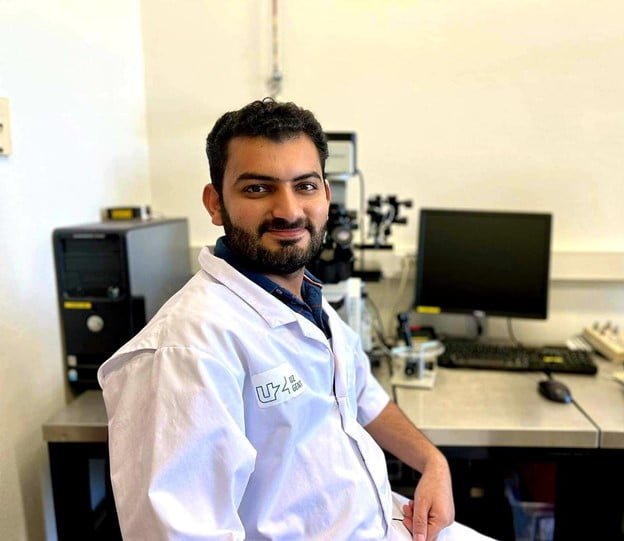 Dr. Muhammad Fakhar-I-Adil
I am a Ph.D. fellow in the Ghent-Fertility and Stem cell Team (G-FAST), Ghent University Hospital, Flemish Region, Belgium. Recently, I am working on In vitro gametogenesis at Ghent University Hospital. I have been working as a medical/health freelance writer for the last 3 years.
Ph.D. Scholar at Ghent-Fertility and Stem cell Team (G-FaST
Article: Benefits of Far-infrared Therapy
Sadia Masood
MS Industrial Biotechnology
I'm a recent graduate with a degree of masters in industrial biotechnology. Science is my passion. I chose Biotechnology as my major and have been proud ever since. Despite different job opportunities available to me, I am clear about my goals and ambitions and want to pursue my career in research work.